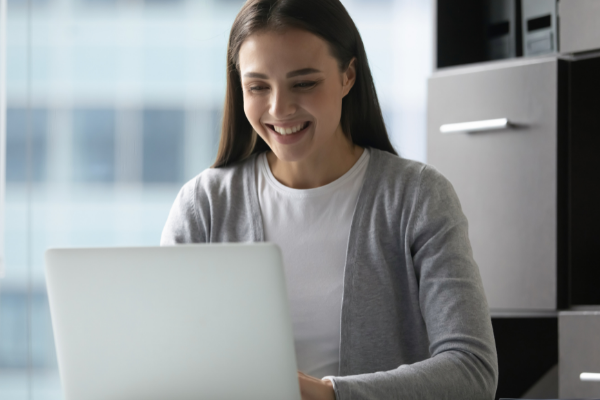 Apartment Staffing Agency in Fort Worth, TX
Welcome to Direct Placement Apartment Staffing, your partner in finding qualified professionals for multifamily property management and maintenance in the Fort Worth, TX, area!
We ensure that all your urgent multifamily property staffing needs are successfully met. We prioritize providing our employer clients with well-trained and qualified professionals on demand for maximized operational efficiency and top-notch property maintenance. Rest assured, we help you recruit skilled professionals fast and who fit your job requirements and the company's culture perfectly.
Our Complete Staffing Solution
Our roster of temporary and permanent staff includes and is not limited to:
Services We Offer
At Direct Placement Apartment Staffing, we provide our clients with comprehensive multifamily property management and maintenance staffing solutions across all service areas, including:
Office Administration
Property Maintenance
Government-Subsidized Administration
You're just a step away from achieving your desired goals.
For Employers: Find Your Next Great Hire
Are you a multifamily property employer searching for the perfect candidate to fill a position in your team? At Direct Placement Apartment Staffing, we understand that the success of your multifamily property largely depends on the people you have on your team.
When unexpected vacancies arise, or there's a sudden increase in workload, you need immediate staffing support that doesn't compromise quality. That's where we come in.
Top-Notch Quality Hires
We are focused on providing top-notch quality, well-trained, and qualified multifamily property professionals. Our pre-vetting process includes thorough background checks, skills assessment, and an understanding of the candidate's adaptability to your property's culture. Our goal is to help you recruit qualified professionals who fit your job requirements and will also seamlessly blend into your company's culture.
Staffing Solutions for a Range of Roles
We offer staffing solutions for a multitude of roles within multifamily property management. We understand that each role has unique requirements, and we carefully match our candidates' skills and experience to your particular needs. Our staffing services span:
Lead Maintenance: Responsible for carrying out standard maintenance tasks, supervising maintenance teams, and ensuring the upkeep of the property.
Assistant Maintenance: Assists the lead maintenance worker, carrying out minor repair work and maintenance tasks.
Groundskeeper: Takes care of the outdoor areas, ensuring that your property's green spaces are well-maintained and inviting.
Housekeeper: Ensures the cleanliness and organization of the property, contributing to a positive living environment for your residents.
Leasing Consultant: Specializes in leasing properties to potential residents, providing customer service, and assisting with administrative tasks.
Assistant Property Manager: Assists in administrative and organizational tasks, tenant relations, financial management, and more.
Property Manager: Manages all aspects of a property, including supervising staff, budget management, maintenance and repairs, liaising with tenants, and maximizing profitability.
Swift Response to Your Staffing Needs
At Direct Placement Apartment Staffing, we prioritize swift responses to your staffing needs, ensuring you can maintain operational efficiency and continuity. We're committed to getting you the right people at the right time, exactly when you need them.
Local Expertise
Our deep understanding of the Fort Worth multifamily property market enables us to provide tailored staffing solutions for the area. Whether it's seasonal fluctuations in staffing needs or understanding local hiring practices, we've got you covered.
Help your property reach its full potential by trusting in Direct Placement Apartment Staffing. We're dedicated to providing Fort Worth employers with high-quality professionals who will help elevate your property to new heights. Contact us today to discuss your staffing needs!
For Job Seekers: Discover Your Next Opportunity
We are equally committed to helping job seekers find lucrative opportunities and enjoy fulfilling careers. We believe that the multifamily segment is highly rewarding. Employees can earn well and make a positive difference in the quality of lives for the community residents they serve.
If you're a job seeker looking for the next great job in the Fort Worth area, we're here to help you find opportunities in roles like:
Multifamily Office Administration
Property Manager
Assistant Property Manager
Leasing Manager
Leasing Consultant
Multi Family Maintenance
Lead Maintenance
Assistant Maintenance
Make Ready Technician
Grounds Keeper
House Keeper
Government subsidized Administration
Property Manager (HUD and (LIHTC)
Assistant Property Manager (HUD and (LIHTC)
Leasing Consultant (HUD and (LIHTC)
Compliance Manager
Why Choose Direct Placement Apartment Staffing?
Here are a few reasons why we're your go-to agency for all your staffing needs in the Fort Worth, TX, area:
Local Expertise: We know the Fort Worth multifamily property market inside out, allowing us to provide tailored staffing solutions for the area.
Quality Professionals: We have a vast pool of skilled candidates, enabling us to find the perfect match for your job requirements and company culture.
Fast Service: Our team is dedicated to fulfilling your staffing requirements as quickly as possible, so you can focus on what matters most – managing your property.
Commitment to Success: We are fully committed to the success of both our employer clients and job-seeking candidates, ensuring the best outcomes for everyone involved.
Our Detailed Staffing Process
At Direct Placement Apartment Staffing, we pride ourselves on our meticulous, comprehensive, and efficient staffing process. Our well-crafted process ensures that we meet both our clients' and candidates' needs effectively.
Here's a step-by-step look at how our staffing process works:
Step 1: Understanding Your Needs
Our process begins with a detailed understanding of our clients' needs. For employers, this means in-depth discussions about the type of roles you need to fill, the skills and qualifications you want in your candidates, your company culture, and more.
Step 2: Selecting The Right Candidates
Based on your specific job requirements, we shortlist potential candidates that we think would be a good fit for your positions. We then present these professionals to you, complete with their comprehensive profiles and our expert assessment.
Step 3: Seamless Onboarding
Upon your approval and candidate acceptance, we facilitate the onboarding process to ensure a smooth transition. We will coordinate with you and the selected candidate to finalize all necessary details.
Step 4: Continuous Support
But our relationship doesn't end at placement. We are committed to providing ongoing support to both our clients and candidates. We'll regularly check in to ensure that you're fully satisfied with our service.
Contact Us Today!
Ready to get started? Contact us today to discuss your staffing needs or explore job opportunities in the Fort Worth, TX, area! Simply click here to get in touch.
Jump-start your multifamily property's success or your career journey with Direct Placement Apartment Staffing – the trusted partner you can rely on for all your staffing needs.
Let's Move Forward Together.
Contact us now to fulfill your apartment staffing needs!
For all your apartment personnel staffing in fort worth needs, get in contact with us!
We are the best apartment staffing agency in Fort Worth, TX! Get the best talent in Texas:
Testimonials
The staff I spoke to on the phone were both incredibly helpful and, despite the short notice, the order was delivered promptly.
I just wanted to drop you a quick line to say how impressed I was with the service your company provides.
Thank you so much for being so efficient and super-friendly, I will certainly recommend your company in the future.
Looking for a new job or career in the apartment industry in Fort Worth, TX?