Apartment Staffing in Dallas, TX
Welcome to Direct Placement Apartment Staffing – your premier resource for premier apartment staffing solutions in Dallas, TX, and surrounding areas!
We are steadfast in delivering the best staffing solutions for all urgent and planned multifamily property needs. Our emphasis lies in procuring efficient, experienced, and well-versed professionals for our employer clients, ensuring smooth operation and unmatched property maintenance.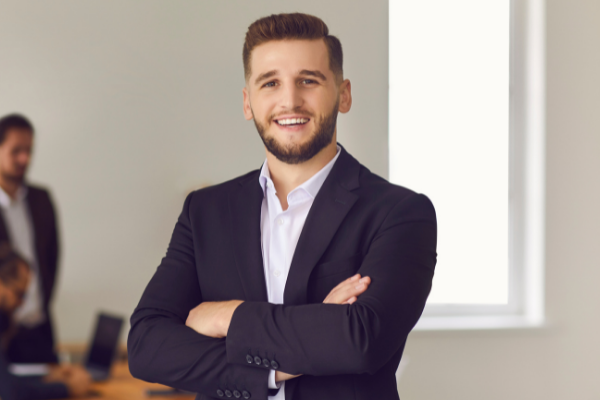 Our complete staffing solution
Our roster of temporary and permanent staff includes and is not limited to:
Contact us now to fulfill your apartment staffing needs!
We are experienced and ready to help you get temporary, temporary-to-permanent, and permanent apartment staffing in Dallas!
We deliver the right talent that you need to make your company succeed
Testimonials
The staff I spoke to on the phone were both incredibly helpful and, despite the short notice, the order was delivered promptly.
I just wanted to drop you a quick line to say how impressed I was with the service your company provides.
Thank you so much for being so efficient and super-friendly, I will certainly recommend your company in the future.
Our Service Offerings
We bring extensive multifamily property management and maintenance staffing solutions across numerous service fields, such as:
Office Administration
Property Maintenance
Government-Subsidized Administration
You're just a step away from achieving your desired goals.
Get Started With Us Now.
Empowering Employers
Harness the power of proficient staffing with Direct Placement Apartment Staffing in Dallas, TX. We comprehend that your multifamily establishment thrives on the competence and commitment of its staff. Unforeseen vacancies or sudden workload surges require immediate staffing support without compromising quality – that's precisely what we offer.
Our Assurance
With Direct Placement Apartment Staffing, you receive skilled and multifamily-experienced professionals exclusively. Our pre-selection process includes thorough verification, skill appraisal, and an estimation of the individual's compatibility with your company culture. Our focus is to help you engage professionals who not only meet your job specifications but also gel well with your work environment.
Broad Spectrum Staffing Solutions
Our offerings cover a vast range of roles vital to a thriving multifamily property management setup. We comprehend the unique requirements of these roles and align our candidate's skills and experience accordingly. Our staffing services include:
Quick and Reliable Staffing
We give top priority to your staffing needs, engaging professionals at the earliest to maintain operational efficiency. We are committed to equipping you with the right individuals on time.
In-Depth Local Knowledge
Our profound understanding of the Dallas multifamily property market empowers us to deliver staffing solutions customized for the Dallas area. From understanding local staffing demands to grasping local recruitment dynamics, we've got your back.
Amplify your property's prospects by trusting Direct Placement Apartment Staffing. We're committed to supplying high-quality professionals who will elevate your property to new heights. Contact us today!
Running a multifamily property business in Dallas, TX? We help you discover and employ proficient candidates for various positions, including:
Multifamily Office Administration
Property Manager
Assistant Property Manager
Leasing Manager
Leasing Consultant
Multi Family Maintenance
Lead Maintenance
Assistant Maintenance
Make Ready Technician
Grounds Keeper
House Keeper
Government subsidized Administration
Property Manager (HUD and (LIHTC)
Assistant Property Manager (HUD and (LIHTC)
Leasing Consultant (HUD and (LIHTC)
Compliance Manager
Advancing Prospective Employees
We stand with job seekers in their quest to find rewarding positions and evolve their careers. We adhere to our belief that the multifamily segment is a sector ripe with rewarding opportunities. The roles offer the potential for commendable income and the chance to make a genuine impact on the communities they serve.
Why Choose Us?
Our distinct advantages make us the ideal apartment staffing agency in Dallas, TX:
Localized Knowledge– Our familiarity with the Dallas multifamily property market allows us to provide staffing solutions perfectly suited to the area's unique needs.
Proficient Candidates– Owing to our large network of experienced professionals, we can provide candidates who meet your exact requirements and will seamlessly fit into your company culture.
Quick Servicing– Our team always ensures your staffing requirements are addressed promptly, allowing you to focus your energy on managing your properties.
Dedication to Success– We strive to cater to both our employer clients and job seekers for the greatest benefit of all parties involved.
Reach Out to Us!
Embark on your multifamily staffing journey in Dallas, TX, today! Contact us to discuss your staffing needs or to explore varied job opportunities. Trust in Direct Placement Apartment Staffing as your reliable partner for all your staffing requisites.
Our Detailed Staffing Process
We pride ourselves in our meticulous and efficient staffing process at Direct Placement Apartment Staffing. Carefully crafted for efficiency, this process ensures the best outcomes for both our clients and candidates.
At Direct Placement Apartment Staffing, we've streamlined our staffing process to ensure maximum efficiency and adapt ourselves to the unique needs of each client. Our comprehensive approach aims to deliver the most qualified candidates who align with your company's vision and needs, providing you with the staffing solutions that deliver results.
Step 1: Grasping Your Needs
We initially focus on understanding our clients' specific requirements, which involves a thorough analysis of the job roles you need to fill, the qualifications desired, the unique aspects of your company culture, and other pertinent details. This crucial step helps us envision your ideal candidate and guides us on our journey towards finding them.
Step 2: Accessing Our Candidate Pool
We maintain an expansive network of skilled individuals looking for opportunities in the multifamily property sector in Dallas, TX. This pool of candidates comprises professionals of varying skill levels and experiences—assuring that we'll find the right match no matter how particular your needs are.
Step 3: Intense Candidate Screening
We subject every potential talent in our pool to rigorous screening. This process involves a combined approach of background checks, skill evaluations, and in-depth interviews. The purpose of this step, beyond verifying skills and experiences, is to ascertain the candidate's ability to meld perfectly into your existing workforce and company culture.
Step 4: Curating the Perfect Candidate List
After vetting and evaluation, we draw up a consolidated list of candidates who best match your specified job criteria. Before taking the next step, these candidates' profiles—along with our intensive assessment—are presented to you for consideration.
Step 5: Ensuring Smooth Transition
After you approve and the candidate accepts the offer, we step in to coordinate the onboarding process. Our role here is to ensure a smooth transition for both parties by taking care of all necessary arrangements and bridging any communication gaps.
Step 6: Ongoing Professional Relationship
While our primary goal is to meet your immediate staffing needs, we view every placement as the beginning of a new professional relationship. We take it as our responsibility to ensure that you remain satisfied with our service, and we stay in regular contact providing continuing support as needed.
At Direct Placement Apartment Staffing, it's not just about filling a vacancy – it's about forging rewarding employment relationships that last. Rely on our dedicated, comprehensive staffing process to cater to your multifamily property's staffing needs in Dallas, TX. Reach out to us to get started on your staffing journey today!
Let's Move Forward Together.
Register With Us Today.
Looking for a new job or career in the apartment industry in Dallas?